DEMO: Young Workers Safety DVD
With our Young Workers Safety video DVD, you receive:
A video DVD
A reproducible Participant Guide (Word format)
Certificate of Completion template
Scheduling training software
A quiz and quiz key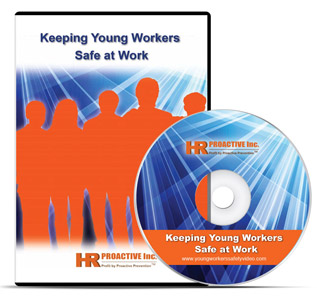 Additional Methods of Delivery
● USB Flash Drive ● MP4 ● SCORM 1.2
● Online Access with Tracking & Certificate of Completion
(Individual/Group Log-ins for one or more Compliance Programs)
For special pricing, please call 1 (888) 552-1155
HR Proactive Inc. offers several options
to train your workers quickly, easily
and cost-effectively.
HR Proactive Inc. is here to assist you with your company's training needs.
Contact us today. We can help.